It took me until the Thursday of my week off to actually get my bike out and get myself down to the canal here in Liverpool. By the time I had got to the canal at Eldonian Village the sun was out and it was nice and warm. The towpath at Eldonian was quiet, just a few dog walkers and some lads fishing. The surface itself is good, loose gravel, a bit crunchy but good enough. It wasnt long before I caught up with some boats that were leaving Liverpool. Workers on their tea break were sat in the sunshine and watched the boats go by. I quickly left them behind and headed off towards Bootle. Just outside Bootle a pitbull dog had an unexpected bath in the canal, not the last dog to do that today.
In Bootle I stopped to take a photo that I hope will be the same as one of my postcards from the early 1900s.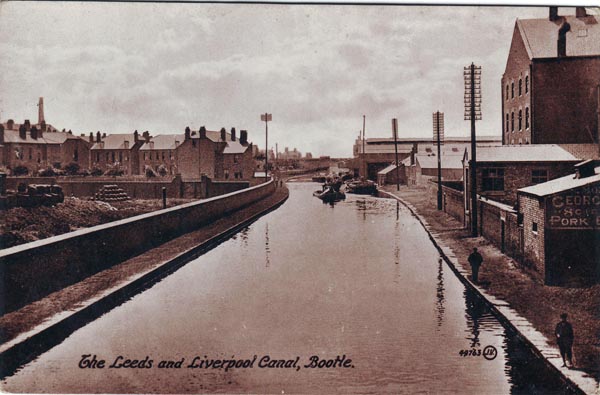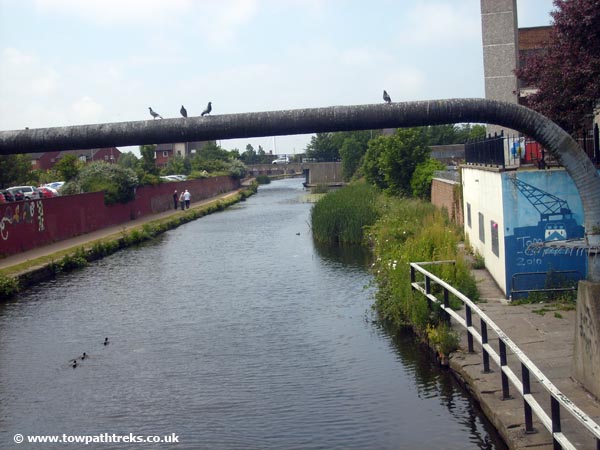 The locals were sat drinking their cans of Tennents and Excalibur and having a laugh. From the 3 mile point the towpath is at its best. Its like flapjack, very smooth and, apart from the wind being against me, it meant I could increase my speed a bit. I should say I am not the fastest cyclist and I get slower on the return trip but I did manage to go what passes for fast for me.
Leaving Litherland behind the canal is very quiet, lined with trees on one side and a tall hedge on the other. The canal itself is covered in lillies. Coots were arguing and feeding their young. The juvenile coots on the towpath look like something from Jurassic Park. Little dinosaurs running to the water.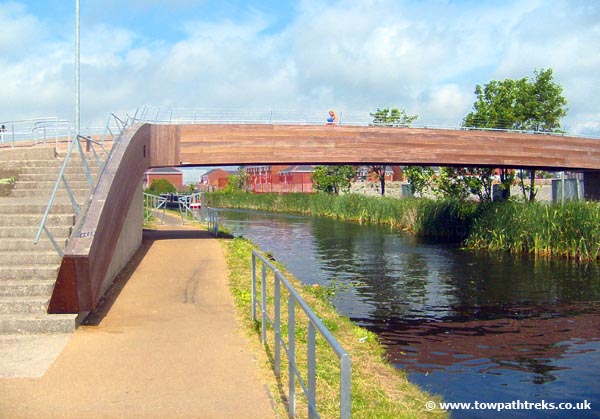 Up to Aintree, still not many people around, a few parents out with their kids, dog walkers and a couple of people sitting with their cider.
I went as far as Hancocks Swing Bridge, this is the first bridge of the assisted passage for boats into Liverpool. There were 3 or 4 boats waiting for their turn to sail to the Pool of Life.
I turned around at the spot where the 10 mile milepost should be. I tried my camera out on its new handlebar fitting. It works well but my camera needs more memory if I am going to be doing a lot of videoing. Its a shame my camera wasnt on when a cocker spaniel was prancing about on the towpath and pranced too close to the edge and went in for a quick bath.
The wind was against me on the way back, which was annoying because it was against me on the way out too. I plodded my way back, passed the fishing men and the winos who had moved down to the towpath to roll their cigarette.